Manon Massenet Dessay Hates
Kazirn
/
Natalie Dessay Reinvented
by Wah Keung Chan
/ December 1, 2013
Version française...
---
Flash version here.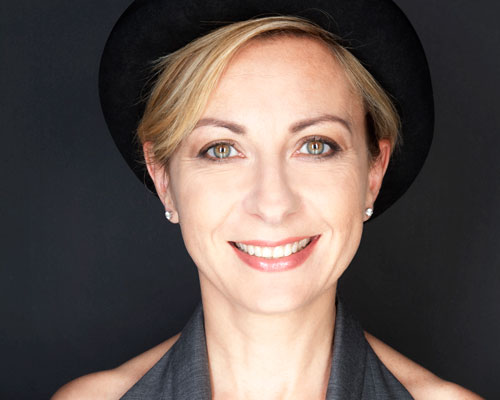 In October, the music world was surprised by news of French soprano Natalie Dessay's retirement from the operatic stage, following her last performance of Massenet's Manon at the Toulouse Opera. "It's not me leaving opera, it's opera that's leaving me," says Dessay, referring to a change in her voice that makes her no longer comfortable for the high-flying demands of coloratura soprano roles.
The 48-year-old Dessay is not sad or nostalgic, although closing her operatic career in the same house in Toulouse 25 years after beginning her career there in the chorus is a nice way to complete the circle. But as they say, when one door closes, another one opens. Dessay is reinventing herself as a triple threat: pop singer, classical art song recitalist and French theatre actress.
Five years ago, Dessay confided her fondness for Michel Legrand's music to Laurent Pelly, director of the Théâtre National de Toulouse Midi-Pyrénées, and he then produced Dessay in a pop concert of Legrand's songs. That led to her performing with Legrand himself. This collaboration seems to be made in heaven, resulting in a new CD, "Entre elle et lui," out in October, and a global tour hitting North America in December.
"Legrand's music is just as beautiful as classical art songs," says Dessay. "His songs are extremely well constructed, with incredible melodies, great harmonies, and Michel is a splendid orchestrator. I sing them because I like them as much as Mozart and Poulenc."
It has been quite a learning curve for Dessay, who confides, "I am now singing with my speaking voice; it's something that I have never really explored before. Over the last three years, I had to learn to use a microphone, change my voice and sing two octaves lower than I have been, and to create an intimacy with the public. I had to completely change techniques; from head voice and open throat to chest voice and a closed throat. The mixture is different. It's not better or worse, it's a different craft."
The results are quite remarkable (see Norman Lebrecht's album review at the end of this article).
Besides new pop projects with Michel Legrand, Dessay has begun a career as a recitalist, something she resisted when we spoke to her in 2004. "Back then, I didn't have time, but now I do," Dessay explains. Last year, with pianist Philippe Cassard, she put out a disc of Debussy melodies titled "Claire de Lune" (EMI B006PYZ9Q0, 2012) and a second album of French melodies of Poulenc, Duparc and Fauré will be released on Erato in 2014. In concert, she's also developing a Franco-German program of Poulenc, Duparc, Fauré, Clara Schumann, Brahms and Strauss, and a Franco-Russian program of duets with mezzo Stella Grigorian.
"I really find it fun to be able to juggle the two voices," said Dessay. "I learned to love art song performance thanks to pop songs. Art songs are like pop songs, you have to create the same intimacy without a microphone; it's difficult, and you need to use operatic technique, but you have to try and tell a story." Dessay gets a kick out of singing in smaller recital halls, which suits her natural dramatic abilities.
Acting and the theatre were Dessay's first love, and in her youth she had intended to be an actress and a dancer. During the two years she studied acting, Dessay's teachers discovered she had a voice and steered her toward voice lessons. Winning Les Voix Nouvelles and the International Mozart Competition launched her career. Opera lovers have come to love Dessay not only for her exciting, high flexible voice, but also for her intense theatrical presence. So it come as no surprise that Dessay wants to go back to acting in live French theatre.
"At 18, my life goal was to act. I did opera because it allowed me to act, perhaps more quickly and more often than as an actor, since there was more work in opera. But opera is after all theatre, though the theatre is at the service of the music." Are there particular acting roles she dreams of? "It's not the roles. What interests me is working with the director and the other actors to create something special. Whether it is classical or contemporary theatre, it has to be a good and strong script. In my operatic repertoire, the librettos are often very silly." Although, nothing is signed yet, Dessay indicates that projects are in the works next year in French theatre, allowing her to work in her native tongue and at home.
From being on the road 75% of the time, Dessay's new direction is allowing her to be close to home with her bass-baritone husband, Laurent Naouri, and their two teenage children.
Many opera singers turn to teaching upon retirement, but don't look for Dessay to be wearing that hat. "To be a good teacher, you have to have patience and a love of technique," Dessay says, "and I really hated technique. I worked hard on my technique but I was never passionate about it, and I don't have the patience to make a good teacher." Dessay wouldn't mind giving the occasional masterclass, to discuss art, "not how to form a sound."
Dessay does have advice for young singers. "Find a good teacher that works for you; a teacher that's good for me may not be for you. There are good teachers everywhere. Work on your five languages: Italian, English, French, German and Russian. Do theatre to learn how to act and how to work with space on stage, work to understand your body through yoga, dance and sports."
The soprano offers a word of caution though, "It's very hard for young singers to start a career today, as there is not enough work. There are fewer and fewer productions and a decreasing number of performances. It's a global problem. You have to be sure you want to do this, sure you have the passion, the work discipline and all the qualities that are needed, as it's a really difficult profession."
I asked Dessay about the state of French singing, noting that besides her and tenor Roberto Alagna, there are no other well-known French opera singers today. "France is not a real singing country, it's more of a country of instrumentalists," says Dessay. "It's a small country, and there is a lack of interest in singing. Quebec is more into singing."
In another life, Dessay's voice would have become more dramatic, and instead of the young girl parts, as she told Le Figaro last year, she would have liked to take on Tosca and Salome, dramatic female roles more to her temperament. Her fans could take solace that she is just changing one stage for another. When you hear her sing the heart-wrenching song "Le dernier concert / The last concert," which closes her Legrand CD, you can't help but feel the sadness of her operatic retirement. But Dessay corrects me, "No, that song represents the final performance ever," and then I realize that all is not lost.
---
Entre elle et lui
Natalie Dessay, voice
Michel Legrand, piano & voice
Erato B00EAH3D6C


When an opera singer turns to movies there is reason to suspect that the primary motives are not artistic. The case of Natalie Dessay, who considers herself a singing actress rather than a diva and whose personal interests range above and beyond a stretch-limo ego and a high tessitura, might appear less suspicious.
What Dessay sings here is, she says, the soundtrack of her life. Michel Legrand may be known the world over for 'Windmills of My Mind' from The Thomas Crown Affair, but in France he's part of the furniture, dominating French cinema for the past half century. Dessay first heard him when she was six years old. The chance to meet him was compelling, the record that followed inevitable.
Some of the tracks here are of such local particularity that you'd struggle to find them on major databases, others possess a domestic simplicity. A cake recipe sung with Patricia Petibon falls into both categories. But it's followed by an enchanting Lilac Waltz and once Natalie is let loose on the Hollywood showstoppers – the Streisand prayer from Yentl, Sinatra's What are you doing the rest of your life, the Windmills crooned with Legrand in French – she's altogether irresistible. And then there's the duet from Les Parapluies de Cherbourg with her husband, Laurent Naouri. Just listen. I can't stop.- Norman Lebrecht
Debussy: Clair De Lune
Natalie Dessay, soprano
Philippe Cassard, piano
EMI B006PYZ9Q0



(Lebrecht's Album of 2012)
Not much was heard this year from Natalie Dessay. The French soprano-actress had a run of opera cancellations and suffered the death of her manager, Herbert Breslin. In the early spring, she issued on Virgin Classics a recital of Debussy songs that I do not expect ever to hear bettered.
Everything about this album is five-star: the pianist, Philippe Cassard; the sound quality; the order of songs; and the tinted cover that takes us straight to the heart of Debussy's world, where Dessay weaves a spell of unremitting fascination. Some find Debussy intimidating and cold. In Dessay's interpretation, at once clinical and passionate, his immaculate little songs have the grip of a couturier's window on the Champs Elysées. You are rooted to the spot. - Norman Lebrecht
---
Natalie Dessay performs in Canada twice in three months:
• On tour with Michel Legrand. Quebec City (Dec. 12, 13, 19), Toronto (Dec. 15 &16) and Montreal (Dec. 20 & 21) with Les Violons du Roy. Ottawa (Dec. 23) with just Legrand
• In recital with Philippe Cassard. Montreal (March 1), Quebec City (March 5)
www.natalie-dessay.com ; www.glatzconcerts.com ; www.violonsduroy.com ; www.promusica.qc.ca ; www.osm.ca ; www.clubmusicaldequebec.com
---
Version française...
It seems that barely a month goes by without Virgin Classics releasing another recording by Natalie Dessay. Since November, we've had her on CD singing Amina in a complete version of La sonnambula, a baroque coupling of Bach's Magnificat and Handel's Dixit Dominus, and more recently a disc of Italian arias with a bonus DVD of her performance of the Mad Scene from Lucia di Lammermoor filmed at the Met in September.
Virgin's investment in the French soprano continues with this new DVD of Massenet's steamy romantic opera Manon, filmed at the Gran Teatro del Liceu, Barcelona, in June 2007. But as was the case with the CD of Italian arias, I find Dessay's voice entirely unsuited to the big nineteenth-century roles, so that despite her undoubted commitment to the performance, I find it difficult to be fully moved by it.
The DVD is disappointing for many reasons, however, and top of the list is David McVicar's production, which was first seen at ENO in the late 1990s. McVicar tries to present the opera both in period and as a contemporary drama, and in so doing falls between two stools in my opinion. The costumes are of the nineteenth century, but to make the piece grittier he has actors sitting on tiered seating at the back of the set, somewhat like spectators in a bullring. This has great potential for illustrating society's observation of the tortured relationship between Manon and Des Grieux, especially in light of the way they turn their back on the organised conventions of society, not least religion (an aspect which is justly emphasised in the production).
But after a while it becomes very irritating to have the onstage audience applaud each number: one of the most contemporary things about this opera is its immediacy, but McVicar's emphasis of the artifice of conventions such as the ballet and vocal set pieces distances us from the potent emotional core of what is perhaps Massenet's greatest work. It's also the case that society plays an active part in Manon's downfall, but here they seem too distanced from her to be involved in her fate.
Tanya McCallin's designs aren't especially effective, either, though there seems no doubt that she was influenced by McVicar's view of how the opera should be presented. Since the tiered backdrop is permanent, McCallin has to introduce props and screens to suggest all the different locations. This allows for great fluidity between scenes but serves the drama very badly in the more intimate moments. Clever camerawork almost makes up for it but it's hard not to wish that when Manon and Des Grieux make love on the floor, they were in a room rather than abandoned in the midst of a load of clutter. McCallin's costumes, however, are truly handsome.
Perhaps it suits Dessay's approach to the character of Manon to play her in a production where she is already portrayed as more multi-faceted than films of more traditional productions starring Renée Fleming, Beverley Sills and Edita Gruberova might have us believe. She arrives at the beginning in an overcoat with long sleeves, gambolling about like a child, and later shows passion in the scene of Des Grieux's abduction, manipulation in the casino scene and resignation in the death scene, a dramatic trajectory which might appeal to some people. However, Dessay's performance leaves me totally cold, largely because she has neither the heart nor the dignity of any of her forebears mentioned above. Nor does she have their vocal ability: compare Sills' tonally lustrous, soul-rending version of 'Adieu, notre petite table' with Dessay's vocally thin rendition on this DVD, or listen to the strained coloratura in the gavotte, and it's hard not to feel that Dessay's light soprano is overstretched by the role.
Another problem with the production is that there appears to be little chemistry between Dessay and Rolando Villazón in this, their first onstage encounter. They are neither physically nor vocally well matched, which seriously undermines the motivation of the drama. Villazón experienced vocal difficulties during the run and announced a brief sabbatical from live performance soon afterwards, so it is perhaps no surprise that there are moments of slight discomfort, largely in the aria 'Ah! fuyez, douce image'. But the tenor's passion is never in question, so that even when he oversings the final section of this number, it still has an impact. Furthermore, his gently restrained performance of 'En fermant les yeux' is genuinely heart-stopping, indeed the highlight of the recording for me. So this Manon is not Villazón's finest hour, perhaps, but it does contain some of his finest minutes.
The only fully reliable singing comes from Manuel Lanza, an excellent Lescaut, but the rest of the cast is largely second rate. Sadly, this includes Samuel Ramey, who is far beyond his vocal prime as Le Comte. Whilst he retains gravitas and a commitment to the text, there is such a wobble in his voice now that it is difficult to enjoy his singing. The other singers are efficient but make little impact.
Victor Pablo Pérez was unknown to me until this recording, but his conducting is largely very impressive. Not for nothing is this opera set in the eighteenth century: whilst Massenet provides lush Romantic orchestrations for the emotional climaxes, the score is also characterised by a lightness of touch, to which this conductor responds intelligently. Occasionally, more tension might help the onstage drama, but the Liceu Symphony Orchestra plays well throughout.
On a point of presentation, I was surprised both by the lack of information in the two-page liner booklet, which amounts to little more than a cast list and doesn't even have a track listing (standard with Universal Classics' releases), and the tedium of the badly-edited rehearsal footage. For reasons that are beyond me we are shown Natalie Dessay getting out of the bath prop naked during a rehearsal, but there's little in the way of interviews or contextualisation and the hour-long film is pretty much focussed on Dessay and Villazón.
A very mixed bag, then, which would not be my first choice, but it's always a pleasure to encounter this oft-overlooked work.
By Dominic McHugh